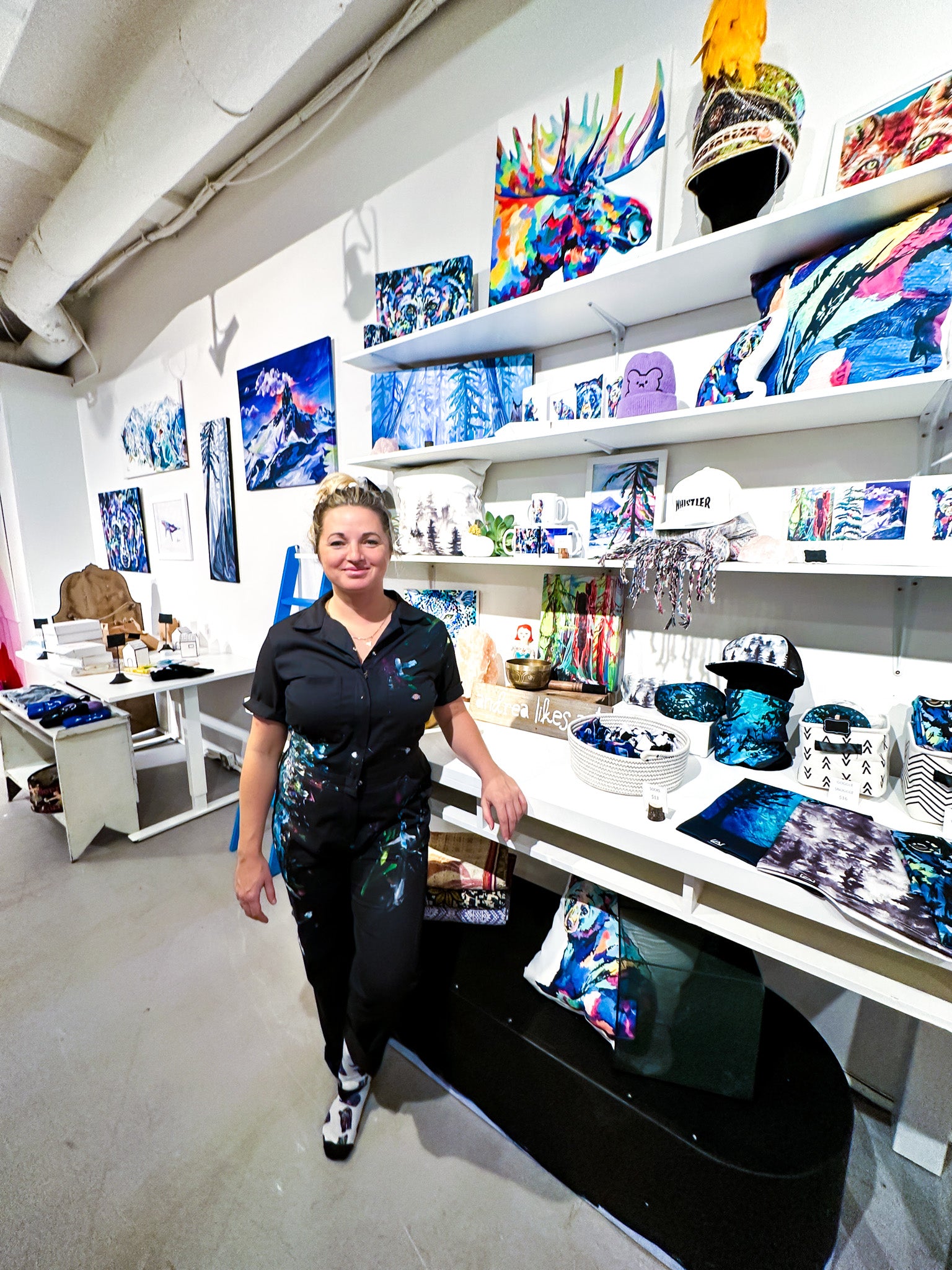 ART / RETAIL / EVENTS
WHISTLER ART HUB
Welcome to the whimsical wonderland that is ART POP, a creative haven in the heart of Whistler's Creekside Village that promises a uniquely fun experience!
ART POP is where Whistler's creative spirit comes to life. It's not just a gallery; it's a celebration of art, a place to explore, create, and let your imagination run wild. So why wait? Swing by, dive into the enchanting world of ART POP, and let the fun and colors take you on a thrilling ride!
Step into Andrea's dazzling world of artistry, where local talents have come together to create a kaleidoscope of delightful, one-of-a-kind treasures you won't see anywhere else in town.
Join Andrea in a lively lesson or workshop where the fun never stops. It doesn't matter if you're an art aficionado or a newbie; there's something for everyone here.
Book a private creative event for up to 20 people in a one of a kind art space. 
Located in Creekside by the Grocery store 321-2063 Lake Placid Rd.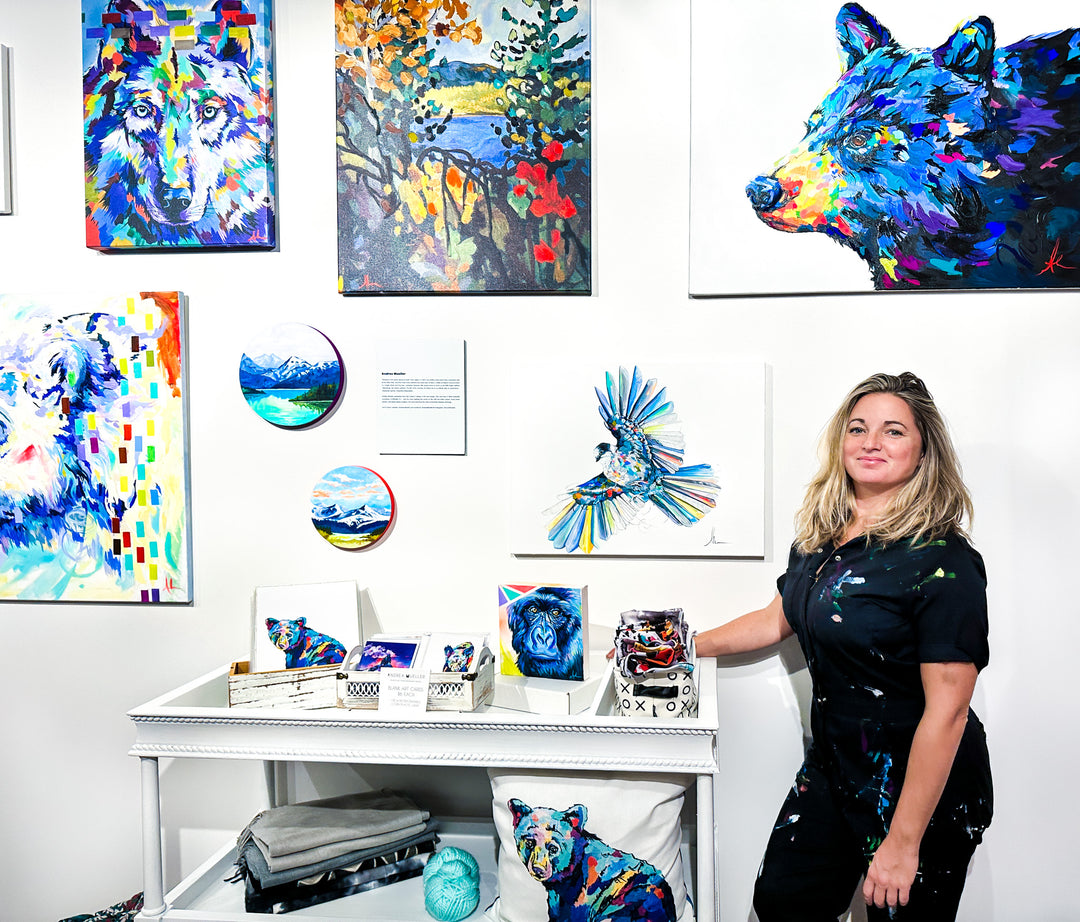 ART POP is like stepping into a candy store for your artistic soul,
where fun and color burst from every corner.
And here's the best part – many of these goodies are one-of-a-kind creations, so you'll be taking home a piece from Whistler that is as unique as you are.
Here, you'll discover not just Andrea's fantastic art but also a wonderland of unique treasures.
You can revamp your wardrobe with trendy clothing from House of Commune, The Cooney Sisters, and Whistler Shirts. If you're seeking wall-worthy prints, Chili Thom, Kate Zessel and Andrea have got you covered. Birds and Bees, Little Mountain Jewelry and Lune Stone bring sparkle and charm with their jewelry. Wild Bella boasts an organic, small batch skincare line and an array of bath bombs and soaps. A selection of hand crafted whimsical kids' toys, DIY art kits and clothes will transport your little ones to a world
of pure imagination.
ART POP isn't just a shop; it's a vibrant community of creativity and fun. By supporting local makers, you're not just shopping; you're part of something bigger. It's a place where open hearts and open minds come together to spread joy through creation.
NOT IN WHISTLER? SHOP ONLINE